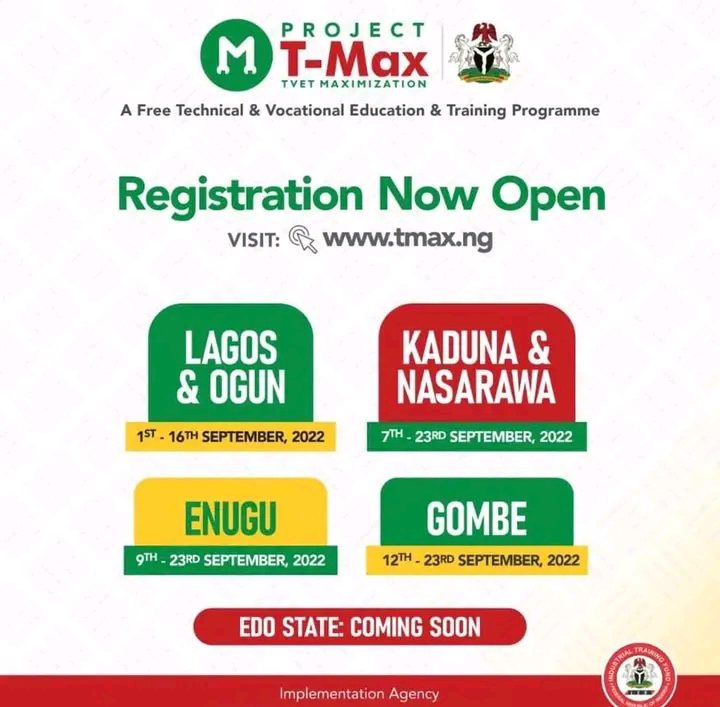 Latest Update on Project Tmax Payment & Graduation:Good morning, Dear Partners in the TMAX programme, the ITF wants to express its appreciation to all of you who ensured the successful implementation of the training. All centre heads and delivery partners, we thank you greatly.
With respect to payments we are confident and sure that all centres have been paid. Any centre that has issues will be addressed as it comes individually.
The next phases left now are trainees' payment, certification, and graduation.
Critical is the payment to our very patient trainees. Payment will commence from Tuesday immediately after the inauguration, and this will be done state by state, centre by centre as captured in our data submitted by centres of trainees with their BVN.
Kindly ensure that for trainees' payments, delivery partners are to submit evidence of payment as made in their accounts.
Trainees are expected to contact their centres immediately after they receive payment for evidence capturing. Any trainee with account issues should contact his or her centre head immediately.
Trainees assessment/certification has commenced and will be completed immediately by June, depending on the state involved.
Arrangements for graduation will commence concurrently with the payment and certification. Pls all centre heads are to submit list of qualified trainees for verification. Dates for each state graduation will be communicated in due course.
Thank you once again for your cooperation and support as we conclude this training.
Letters directing the delivery partners to make payments will be issued by Monday afternoon.
Thank you for your understanding, our wonderful trainees.
Dakwak Lami Selle
Director Technical Vocatinal Skills Training ITF HQ Jos
READ ALSO: Latest Update on Npower Batch C1 & C2 Stipends Payment