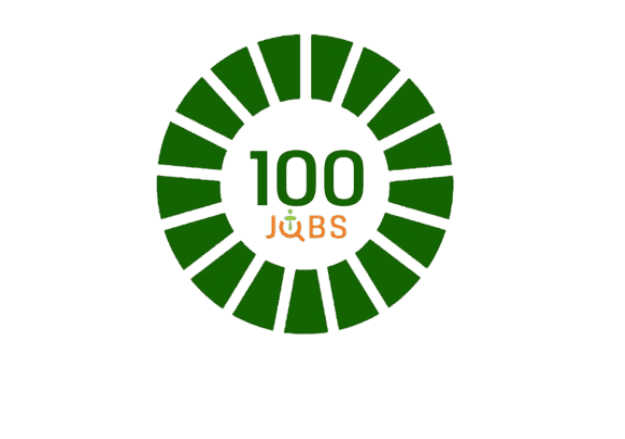 submit your CV to 100jobs Portal Employment for Nigerians:Seyi Tinubu's foundation to create 10,000 jobs for unemployed Nigerians. Seyi, son of President Bola Tinubu, says Noella Foundation will partner with well-meaning firms within and outside the country to create over 10,000 jobs for unemployed Nigerians.
Seyi Tinubu, who is the co-founder of Noella Foundation, spoke on Saturday at a medical outreach in Abuja to commemorate International Youth Day.
He said the foundation in the next few months would create these jobs by upskilling young Nigerians with tools, resources, and opportunities that empower them to carve their own niche towards success in different industries.
"In a world where the challenges facing our young generation are both numerous and complex, Noella Foundation has emerged as a beacon of hope, a driving force that propels dreams into reality," Tinubu said.
"As we look forward to the horizon of the next twelve months, we stand on the cusp of witnessing something truly remarkable. We would also back this up by setting up exchange programs and summits within and outside Africa.
"We would also encourage those who have begun thriving businesses with resources to do more and employ more. We would also fill vacancies in organisations and institutions with young Nigerians who are willing and able to work.
READ ALSO: Graduate Assistants at UNILAG School of Foundation Studies 2023
"We would use www.100jobs.ng as the portal to collate the CVs.
Seyi Tinubu 100jobs Portal for Employment:
Accounting & Finance
Administrative Officer
Animal Care Worker
Bank Jobs
Catering & Tourism
Construction / Facilities
Data Entry Job
Defence Jobs
Digital Marketing
Diploma Jobs
Education & Training
Forest Worker
Garage services
Government Jobs
Health Care Jobs
IT Software Jobs
Logistics / Transportation
Manufacturing & Production
Marketing & Advertising
Performing arts & Media
Project Manager
Purchasing Manager
Retail & Customer Services
Sports Jobs
Teaching Jobs
Tele-communications
"As we celebrate this remarkable day, let us be reminded of the countless stories that will soon unfold. Stories of young minds breaking free from the shackles of unemployment, stories of resilience, determination, and a relentless pursuit of excellence.
"Each of these jobs will be a stepping stone, a bridge that connects aspiration to achievement. Nigeria is blessed with a youthful population, with over 65% under the age of 30, making it one of the youngest nations globally."
READ ALSO: Schneider Electric Nigeria Service Trainee Program 2023