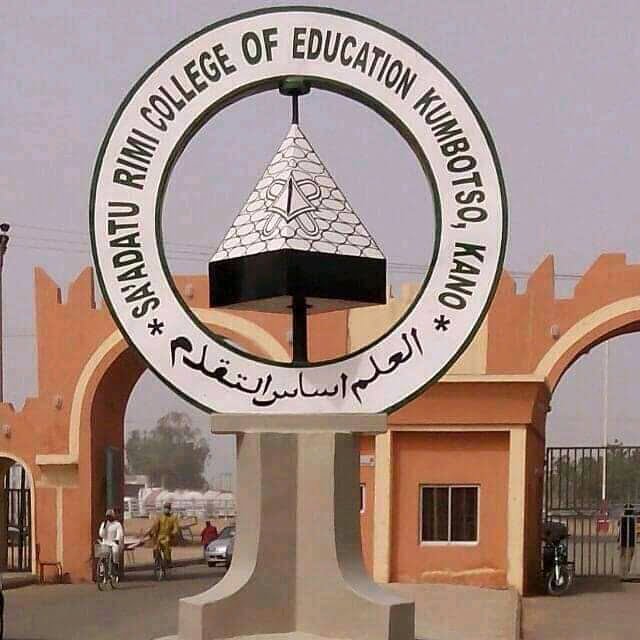 Saadatu Rimi University of Education Cut Off Mark & PUTME/DE 2023/2024:Saadatu Rimi University of Education would commence full academic session in 2023/24 with five faculties and 20 programmes as follows:
B.Sc Degree Course at Saadatu Rimi University of Education
1. Facuity of Allied Education
2. Faculty of Arts & Arts Education
BA Ed Arabic Education
BA Ed English
BA Ed Hausa
BA Ed lslamic Studies3. Faculty of Vocational and Technology Education
B Sc Ed Agricultural Science Education
B Sc Ed Business Education
B Sc Ed Home Economics
4. Faculty of Science and Science
Education
BSC Ed Biology
BSc Ed Chemistry
BSC Ed Computer
BSC Ed Health Education
BSc Ed Integrated Science
BSc Ed Mathematics
BSc Ed Physical Education/Human Kinetics
BSC Ed Physics5. Faculty of Social Science
Education
BSc Ed Geography
BSc Ed Social Studies
SRUE would admit students for 2023/24 session with the following qualifications:
Level 100: Minimum of five Credits in SSCE in relevant subjects + scores of 145 points
in 2023 UTME
Level 200: 9 NCE points/Diploma with upper credit in addition to the 5 credits in relevant SSCE subjects.
HOW TO APPLY
Saadatu Rimi University of Education Portal:
READ ALSO: MAAUN Kano Application Form 2023/2024