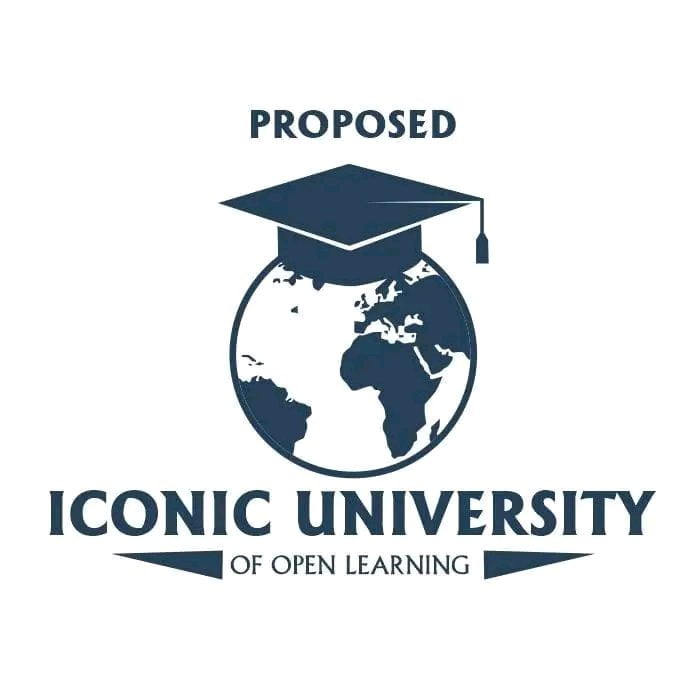 Iconic University Academic & Non-Academic Staff Recruitment 2023:Are you an experienced professional working in the fields of open, distance, and e-learning?
Iconic Open University Sokoto is looking for motivated and dynamic individuals to fill academic and non-academic positions within its growing team of scholars with a minimum qualification of a master's degree for an academic position with evidence of Ph.D. admission in an accredited institution and a second-class upper bachelor's degree for non-academic positions.
This is an exciting opportunity to join an innovative and 21st-century university that values individuals with diverse backgrounds, fresh perspectives, and a commitment to excellence in a hybrid system of learning.
Successful candidates must have a deep knowledge of open, distance, and e-learning practices and industries, strong communication skills, and a commitment to meeting the needs of our diverse community. Ideally, you will have prior experience working in a teaching or administrative setting.
Condition of Service:
Job Type: Full-time
Location: Physical and remote across our learning centers in Nigeria.
Salary: Between N200k to N1M per month.
Disciplines:
1. Computer Engineering
2. Information Technology
3. Software Engineering
4. Education
5. Nursing Sciences
6. Public Health
7. Community Health
8. Health Information Management
9. Accounting
10. Public Administration
11. Business Administration
12. Mass Communication
13. Islamic Studies
14. International Relations & Diplomacy
15. Criminology and Security Studies
16. Peace Studies & Conflict Resolution
17. Arabic Language
18. English Language & Literature
18. Mathematics
19. Physics
20. Statistics
21. Biology
22. Chemistry
READ ALSO: Huda University Gusau Job Recruitment 2023
HOW TO APPLY
If you would like to join a vibrant community of ODL professionals and gain valuable experience in the exciting field of open, distance, and e-learning, Click on Iconic University Recruitment Portal to fill out the application form.
Iconic University of Open Learning Website:
https://iconicuniversity.edu.ng/
Only shortlisted candidates will be contacted.
Application closes on 23rd July 2023.