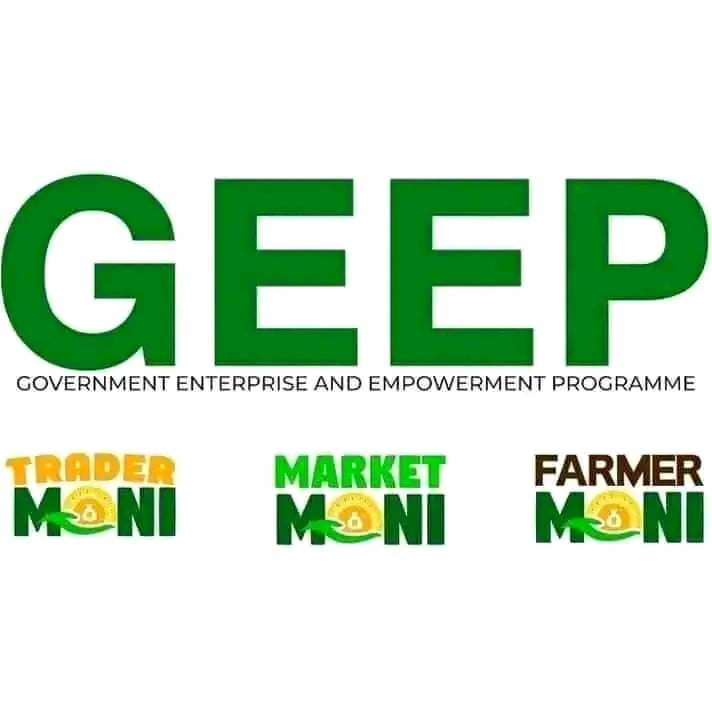 Apply for Federal Government GEEP 2.0 Loan 2023:Government Enterprise and Empowerment Programme (GEEP) is an initiative of the Federal Government and was created in 2015 to provide Interest-free loans to Medium and Small Scale business owners in Nigerians. All citizens are eligible for to apply for this BOI GEEP loan.
In a bid to tackle poverty and hunger across the country, the Federal government of Nigeria established the National Social Investment
Programme N-SIP.
With four Sub Programs:
A. Npower
B. National Cash Transfer
C. Home Grown School Feeding
D. Government Enterprise Empowerment Program (GEEP)
One of the programmes under the N-SIP is the GEEP 2.0 Government Enterprise Empowerment Programme.
The GEEP 2.0 programme is designed to give access to credit to the poor and the vulnerable people in the society.
GEEP 2.0 is created to assist Micro Small and Medium Scale Enterprises with collateral-free loans to enable them boost their business which directly help the economy of the nation.To help build these businesses, the GEEP loan programme is currently in 3 categories.
Federal Government GEEP 2.0 Loan Categories
1. Trader Moni: Small Scale Traders who needs money expand their business can apply for this category such as fruit sellers, small shop owners, etc. (specifically to empower the youths who do not have right to education, the orphans, youths with disability, youths who are talented entrepreneur i.e Artisan, Artists, Tailor, Carpenter etc.
These categories are qualified for #50,000.)
2. Farmer Moni: Businesses that need loans in this category has to be registered with the Corporate Affairs Commission (CAC). Requirements For Farmers:It is required for the intending farmers to acquire land for farming, while farm imput of #300,000 will be supplied to the farmers.
3. Market Moni: Agri-business owners who needs funds to grow their business are eligible to apply for this category. (An Empowerment money for under privileged and marginalized women in the society, e.g widows, divorce and the vulnerable groups. These categories are qualified for #50,000.
HOW TO APPLY TRADER MONI, MARKET MONI AND FARMER MONI 2023
Visit GEEP 2.0 Portal https://www.growthplatform.me/geep.html
Navigate to the GEEP Link.
Open the link and read through the guidelines.
Click on Application.
Once, you are ready to apply, visit National Orientation Agency in your state.
The National Orientation Agency (NOA) is still registering people on the second phase of the Government Enterprise and Empowerment Program (GEEP 2.0).
It's a program of the Federal Ministry of
Humanitarian Affairs, Disaster Management and Social Development designed to give non- interest loan to prospective candidates. It's into three categories;
1. Farmer Moni
2. Market Moni and
3. Trader Moni
Visit any NOA office in your LGA for
documentation.All you need to bring for registration is your BVN, NIN, Bank details, Next of kin name, Phone number and other details about you. Every LGA has an NOA office.
1. Trader Moni Loan Portal: www.growthplatform.me
Market Moni Loan Portal:
3. Farmer Moni Loan Portal:
Government Enterprise Empowerment Program (GEEP) has commence it's second batch of the program across the 774 Local Government area's of the states.
The essence of the program is to empower Business people and farmers with fund as approved in all category of the application
Form's are available across all National orientation offices within the local Government area's
TRADER MONI, MARKET MONI AND FARMER MONI LOAN REQUIREMENTS
When going ensure you have the following.
1. Surname
2. First Name
3. Bvn
4. NIN
5. Phone No
6. Date of Birth
7. Gender
8. Resident Address
9. Guarantor Name
10. Guarantor Phone no
11. State
12. Ward
13. Local Govt
14. Type of business
The programme is the flagship of Mr. President's Economic Recovery and Growth Plan which was envisioned to bring out 100 million Nigerians trapped in the poverty net from 2021 – 2030 and under the supervision of National Social Investment Program with National Orientation Agency staff as 774 LGAs Desk Officers.
It is important to note that you have an advantage if you apply as a co-operative rather than as an individual. You will need to visit GEEP Registration portal in order to get more information on the procedures to follow.
In a bid to tackle poverty and hunger across the country, the Federal government of Nigeria established the National Social Investment
Programme N-SIP.
State offices of NOA
NOA is decentralised in such a way as to make the dissemination of information from Abuja down to the state and local governments easier.
Below is a full list of NOA offices in all 36 states of the federation
FCT:
The national headquarters of the National Orientation Agency is located at: Block B, Fed Secretariat Complex, Area 1, Garki Abuja.
Abia State
49 Finbarrs Road, Behind Umuahia Township Stadium, Umuahia, Abia State.
Phone no: 08033042680
Adamawa:
3rd Floor, Fed. Secretariat, Jimeta – Yola.
Contact details: 08184425884,08128071808, 07055786491
Akwa Ibom:
National Orientation Agency, Federal Secretariat, Pmb 1048, Uyo.
08061167121
Anambra:
House 2, Road 3, Abuja Estate, Opposite Government House (After Apga Headquarters Complex) Awka, Anambra State.
08160355035
Bauchi:
Bauchi State Headquarters, 3rd Floor, Federal Secretariat Complex Bauchi. Along Yakubun Bauchi Road, Bauchi.
Nearest Bus Stop Is At Mobil Filling Station, Gidan Mai Round About, Jos Road Bauchi
08089179707, 08068003170
Bayelsa:
National Orientation Agency, 143, Yenogoa/Mbiama Road, Opposite Sports Complex, Ovom, Yenegoa.
08030994771,07058181045
Benue:
Federal Secretariat Complex, Block a East Wing, Jonah Jang Crescent, Pmb 102115, Makurdi, Benue
08167901399, 08053440176
Borno:
Old Provincial Office, Post Office Area, Kano Road Maiduguri, Borno State.
08066375178
Cross River:
3rd Floor, Federal Secretariat, Murtala Moh'd Highway, Calabar
08030998317
Delta:
National Orientation Agency, Federal Secretariat Complex, Okpanam Road, Asaba
08096479824,08033392559
Ebonyi:
Unity Square Secretariat, Amagu Street, Abakaliki
08037252966,08026330433
Ekiti:
Fayose Housing Estate, Afao Road, After Shelter View Estate, Sharing Fence With Civil Defence & National Population Commission Ado-Ekiti
08033734187
Enugu:
Enugu State Directorate, 3a Independence Avenue, Independence Layout, Behind Roban Stores, Enugu State
08035923798
Edo:
National Orientation Agency, 39, Boundary Road, GRA, Benin City
08055357506
Gombe:
National Orientation Agency, Bauchi – Yola Road, Gombe
08035996831
Imo:
Okigwe Road secretariat, (Beside Civil Defence Headquarters) Okigwe Road, Owerri
Jigawa:
2nf Floor, Federal Secretariat Complex, Dutse
Kaduna:
Federal Secretariat Complex, 2nd Floor, PMB 2316, Kawo, Kaduna
Kano:
8, Bello Kano Terrace, GRA, PMB 3484, Kano
Katsina:
Federal Secretariat Complex, Cabinet Office Premises, Katsina
Kebbi:
Cabinet office premises, Emir Haruna road, PMB. 1046, Birnin Kebbi. Opposite ministry of local government & chieftaincy affairs, nearest bus stop, central motor park, Birnin Kebbi.
Kogi:
Kabba – Okene Road, opp. Unity Bank, Lokoja.
Kwara:
Room 442, Fourth Floor, Federal Secretariat Complex, Fate Road, Ilorin.
Lagos:
Urban Renewal Authority Compound, Urban Renewal Board, Off Oba Akinjobi Way Near The Old Passport Office GRA Ikeja, Lagos State.
Nasarawa:
opposite Ministry of Works, Jos Road, Lafia.
Niger:
Opp. Minna Club, Lafi Kwali Rd. off IBB Road, Minna, Minna.
Ogun:
4th Parastatal's Building, Okemosan, Abeokuta, Ogun State (Opposite Federal Secretariat).
Ondo:
3rd Floor, Fed. Sec. Complex, Igbatoro Rd, Akure.
Osun:
NOA office in Osun State is located beside FRSC State Command office, Zone 11 Area, Abere, Ede South, Osun State.
Oyo:
Biladu Street, Near Govt. House, Agodi, Ibadan.
Plateau:
BEPCO Building, Min. of Justice, State Secretariat, Jos.
Rivers:
Along Aba Road, Opposite Mile 1 Flyover.
Sokoto:
Commissioners Quarters, off Sama Road, Sokoto State.
Taraba:
TSBS Complex, Behind State Secretariat Complex Jalingo.
Yobe:
Fed Sec Building Gashua Road Damaturu.
Zamfara:
Gidan Sule Zurmi, opp. Janyau Daula Hotel, Gusau, Zamfara State.
READ ALSO: NPC Updated Training Timetable for Enumerators & Supervisors April 2023