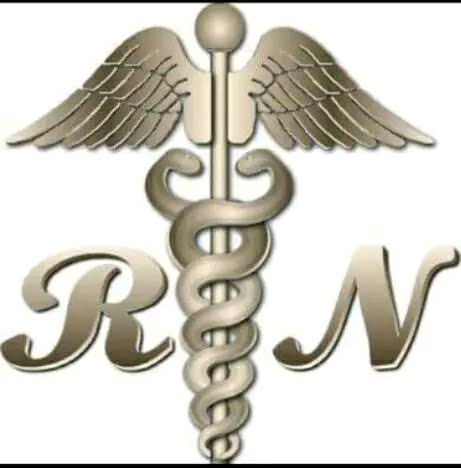 College of Nursing Ihiala Admission Form 2023/2024:This is to invite suitably qualified candidates for admission into the College of Nursing, Ihiala School of Nursing for 2023/2024 academic session.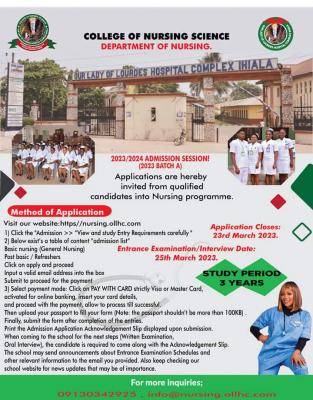 Method of Application
Visit our website:
1) Click the "Admission >> "View and study Entry Requirements carefully"
2) Below exist's a table of content "admission list" Basic nursing (General Nursing) Post basic/Refreshers
Click on apply and proceed
Input a valid email address into the box
Submit to proceed for the payment
3) Select payment mode: Click on PAY WITH CARD strictly Visa or Master Card, activated for online banking, insert your card details,
STUDY PERIOD 3 YEARS
Then upload your passport to fill your form (Note: the passport shouldn't be more than 100KB). and proceed with the payment, allow to process till successful.
Finally, submit the form after completion of the entries. Print the Admission Application Acknowledgement Slip displayed upon submission.
When coming to the school for the next steps (Written Examination, Oral Interview), the candidate is required to come along with the Acknowledgement Slip.
The school may send announcements about Entrance Examination Schedules and other relevant information to the email you provided. Also keep checking our school website for news updates that may be of importance.
Application Closes: 23rd March 2023.
Entrance Examination/Interview Date: 25th March, 2023.
For more inquiries;
09130342925, info@nursing.ollhe.com