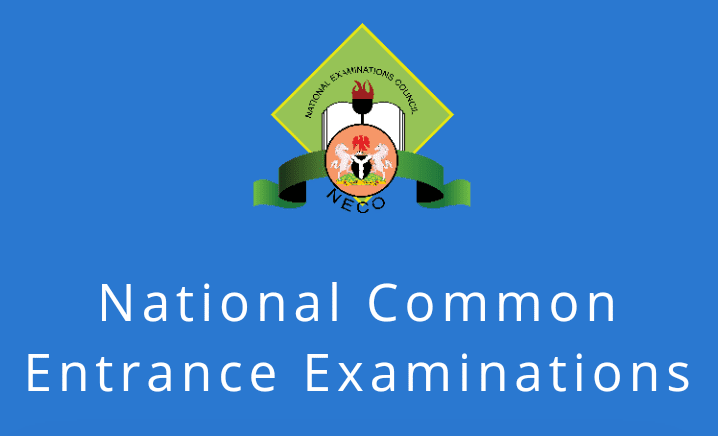 NCEE Exams into Unity Colleges Registration & Timetable 2023:The National Common Entrance Examination (NCEE) for admission into JSS 1 of Federal Unity Colleges for 2023 will hold throughout the country on Saturday 29th April, 2023.
1. ELIGIBILITY: Only final year pupils of primary schools who shall not be less than 10 years by September 2023 are eligible.
2. REGISTRATION PROCEDURE:
a. Registration fee: The registration fee for the 2023 NCEE is Four Thousand Five Hundred (N4,500.00) Naira only, per candidate.
b. Registration:
The 2023 NCEE registration is strictly online. Registration can ONLY be done on the NECO corporate website www.neco.gov.ng
To register candidate(s) for NCEE; Head Teachers, Parents and Guardians are to Visit NCEE webesite below.
NECO NCEE Portal:
https://neco.gov.ng/exams/ncee
Create an online account using phone number and email address
Activate the account from your email
Make payment into the NECO TSA using the following payment options.
1. CARD
2. BANK BRANCH
3. USSD
4. INTERNET BANKING
5. WALLET
Enter the candidate's bio-data and upload his/her passport size photograph Print photo card
For detailed information on how to register candidate(s) click "Step by Step Guide" on neco.gov.ng/ncee
NOTE:
i. Payment for the National Common Entrance Examination is done on the NECO portal, as outlined in (b) above.
ii. Change of Examination Centre as well as change of both Name and Passport will not be entertained after registering a candidate online.
iii. Qualified candidates that chose oversubscribed Colleges are liable to be placed at any available alternative College, according to the carrying
capacities of the Federal Unity Colleges.
3. STRUCTURE OF THE EXAMINATION
The examination will consist of the following:
PAPER I
Part A – Mathematics and Basic Science and Technology.
Part B – English and National Values Education
PAPER II
Part A – Quantitative and Vocational Aptitude
Part B – Verbal Aptitude.
READ ALSO: Oyo State College of Nursing & Midwifery Now Through JAMB UTME