NPC Recruitment Schedule for Applicants Screening 2023:This Honourable House is reliably informed that a Nigerians who applied to participate for the 2023 census exercise as Supervisors and Enumerators are expected to appear for a screening exercise scheduled to commence at the Local Government Area levels from Monday 16th January to Tuesday 31st January, 2023 in all States and the FCT.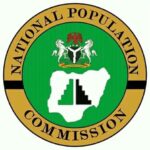 Eligible applicants are by this notice advised to visit their Local Government Areas Secretariats to follow up the process, along with the following:
NPC ID
NIN
Valid Phone Number
Original Certificate used for registration.
They are also advised to be decent in their code of dressing and behaviour as they appear for the screening exercise.
National Population Commission Portal:
https://2023censusadhocrecruitment.nationalpopulation.gov.ng/
How to check NPC Adhoc Staff Recruitment Shortlisted Candidates for Screening
To check if you are shortlisted for screening, visit NPC portal and click on "Check Application Status" Icon, then input your NIN or NPC access code to check your status.
NOTE:Even if your Application Status is swowing pending you should for screening at your Local Government NPC office. After the screening your Status will change to Approved. Then you input your Bank Details and submit.
National Population Commission Portal:
https://2023censusadhocrecruitment.nationalpopulation.gov.ng/
READ ALSO: NPC Recruitment Schedule for Shortlisting and Training of Enumerators & Supervisors