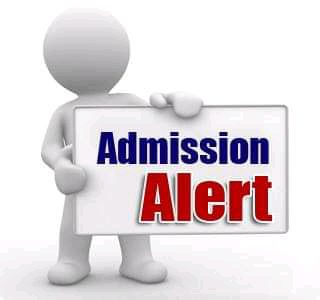 HUKPOLY Post UTME Screening Registration 2022/2023:This is to inform all interested candidates that, online post UTME Screening and verification into Full-Time NCE programmes of the Hassan Usman Katsina Polytechnic for the 2022/2023 Academic Session has commenced.
All interested candidates are to pay the sum of Three Thousand Five Hundred Naira (N3,500.00) only for screening and verification after which you will be
prompted to fill a profile page print and submit a copy to the Academic Office.
The following are the Department and programme:
1. Department of Technical Education
NCE Technical
Pre-NCE Technical
2. Department of Vocational Education
NCE Agric Education (Double)
NCE Business Education (Double)
NCE Home Economics (Double)
3. Department of Science Education
NCE Computer Science/Chemistry
NCE Computer Science/Biology
NCE Computer Science/Physics
NCE Computer Science/Mathematics
NCE Mathematics/Chemistry
NCE Mathematics/Physics
NCE Mathematics/Biology
NCE Integrated Science (Double)
NCE Integrated Science/Computer Science
NCE Integrated Science/Chemistry
NCE Integrated Science/Biology
NCE Integrated Science/Physics
NCE Integrated Science/Mathematics Education
HOW TO APPLY
HUKPOLY Website:
HUKPOLY Portal:
https://portal.hukpoly.edu.ng/
All applicants must upload their 'O Level" results to JAMB Portal, print and come along with evidence of upload during the screening exercise.
Note:
Special NCE: for graduate of Diploma in Sciences and Mathematics Education
Interested applicants should visit the Hassan Usman Katsina Polytechnic, Katsina website www.hukpoly.edu.ng and email addresses academic.secretary@hukpoly.edu.ng or
ict@hukpoly.edu.ng for details about application procedure.
Signed
Ahmadu Umar, MCAI
Principal Assistant Registrar (information and Publication)
For – Registrar
READ ALSO: CONSBABURA General Nursing Admission Form 2022/2023