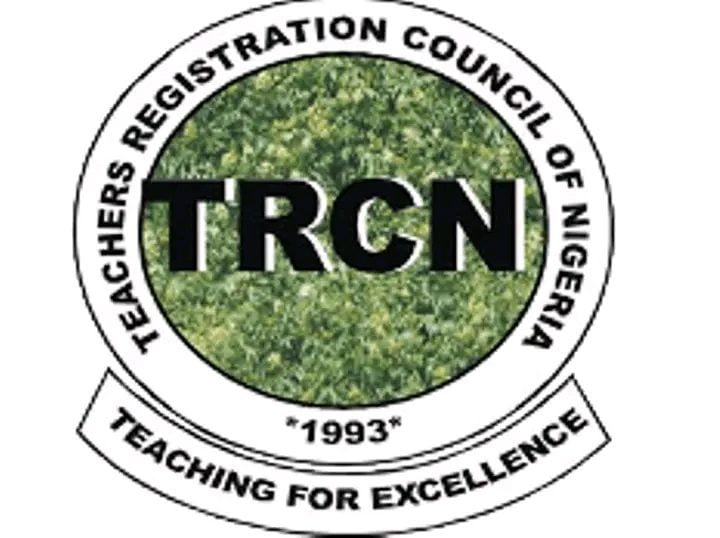 TRCN PQE November Examination Schedule 2022:The Teachers Registration Council of Nigeria (TRCN) wishes to inform you that its Professional Qualifying Examination (PQE) has been schedule to hold from 18th to 19th November, 2022 across the Federation.
The Council has put in place all necessary Procedure to conduct the Examination with strict adherence to Covid-19 guidelines.
Read Also: TRCN PQE Past Questions and Answers PDF Download
Read Also: TRCN PQE Exams Past Questions and Answers
Below are The Following Examination Centers: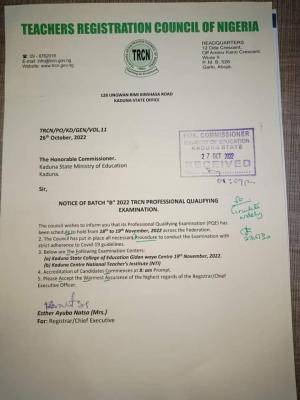 (a) Kaduna State College of Education Gidon waya Centre 19th November, 2022.
(b) Kaduna Centre National Teacher's Institute (NTI)
4. Accreditation of Candidates Commences at 8am Prompt
TRCN Website: https://trcn.gov.ng/
Read Also: KSCOE Rigachikun Study Center NCE Admission Form 2022/2023