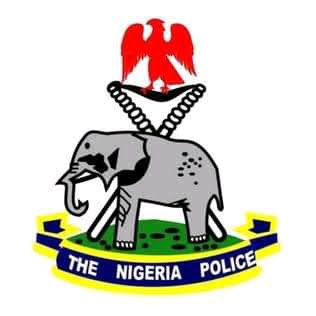 Nigeria Police Constables Recruitment 2022 will be open for submission of applications from 15th August, 2022 to 26th September, 2022 via Nigeria Police Recruitment Portal www.recruitment.psc gov ng
The Police Service Commission (PSC) is an Executive Body under Section 153 (m) of the Federal Republic of Nigeria 1999 (as amended).
By virtue of paragraph 30 (A) 3rd schedule, part 1 of the constitution and section 14 of the Nigeria Police Force Act, 2022, the Commission has power to Appoint such other persons to offices in the Police Force as are required for the effective and efficient performance of the functions of the Police Force on such terms and conditions as may be prescribed by the Commission.
Apply for Nigeria Police Constables Recruitment 2022: In pursuance of its constitutional Mandate, the Commission in conjuction with the Nigeria Police Force invites applications from suitable, vibrant and qualified young Nigerians for enlistment into the Nigera Police Force (NPF) as Constables (Recruits).
GENERAL REQUIREMENTS
1. Be a Nigerian citizen by birth and process a National Identification Number (NIN).
2. Not less than 18 years or more than 25 years of age (as at 1st January, 2022 and 31st December, 2022).
3. Not less than 1.67 metres for Male and 1.64 metre for Females.
4. Have a full Chest expanded measurement of not less than 86cm (34 inches) for Male only.
5. Be certified by a Government Medical Officer to be physically and mentally fit for appointment.
6. Be free from any financial embarrassment.
7. Be of a good character and not Must have been found guilty of any criminal offence.
8. Must present verifiable references from any two (2) of the following persons; Traditional Rulers, Magistrates, Local Government Chairmen, Heads of Educational Institution attended , Career Civil Servants not below the Rank of Grade Level 12, Police Officers not below the Rank of CSP or Military Officers not below the Rank of Lieutenant Colonel.
READ ALSO: Apply for FMC Lokoja Job Recruitment 2022
READ ALSO: Nigeria Police Releases 2021 Recruitment Supplementary List of Candidates
SPECIFIC REQUIREMENTS FOR NPF RECRUITMENT 2022
SSCE/GCE/NECO/NABTEB results with atleast Five (5) Credits in English Language and  Mathematics in not more than 2 sittings.
METHOD OF APPLICATION
To apply for this, you need the following;
1. Functional Email Address ( Note that this email shall be used for most official correspondence with applicants during the course of the exercise.
2. National Identification Number (NIN).
3. Softcopies (Scanned) of recent passport photograph, SSCE/GCE/NECO/NABTEB results and Birth Certificate.
HOW TO APPLY FOR NIGERIA POLICE FORCE CONSTABLES RECRUITMENT 2022
To apply, log on to Police Service Commission recruitment portal below;
OR
http://recruitment.psc.gov.ng/login
NOTE:
This Police Constables Recruitment Exercise is absolutely Free ( No payment is required from candidates.

The recruitment portal www.recruitment.psc.gov.ng shall run for Six (6) Weeks.
APPLICATIN CLOSING DATE
Portal opens from 15th August, 2022 and Closes on 26th September, 2022.
SIGNED 
MANAGEMENT