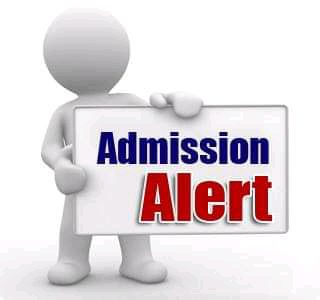 This is to inform the general public that the sales of online application form for Interim Joint Matriculations Board (IJMB) for 2021/2022 Academic Session has commenced from Monday 23rd April to Friday 15th July, 2022.
The following IJMB Programmes are available;
Agricultural Science
Arts
Computer and Artificial Intelligent
Educations
Engineering Technology
Environmental Science
Life Sciences
Management Sciences
Medical Sciences
Physical Sciences
Social Sciences
Renewables Resources
Objectives of the Programme:
1. Offer intensive training for the A level courses.
2. Prepared IJMB Students to gain Direct Admission into 200 Level in FUDMA and all other Nigerian Universities.
Duration of the Programme:
12 Months (2 Academic Semesters) June, 2022 – May, 2023.
Procedure for the Application and Payment:
All interested candidates are advised to follow the below procedures:
1. Visit our application portal at http://ijmb.fudutsinma.edu.ng/ application, locate and click start application at the bottom left corner of the page.
2. Fill and submit the "Application Form".
3. A "Payment Transaction Slip" is generated for you; on it you will find your unique Transactions ID for making payments, as well as your application form Number.
4. Print a copy of your payment Transactions slip, and proceed to pay a non-refundable
Fee of five thousand naira only (₦5,000.00) using the payment procedure highlighted below.
Payment Procedure:
Visit any First Bank Nig. Plc or any e-Payment service
Make a deposit in account name of " FUDMA CONSULT"
On the "Account Number" 2032516632
On the " Name of Service/Purpose" IJMB Application Form option
On the "Description" box type " IJMB Application Form"
On the " Amount to pay" a non-refundable fee of Five Thousand Naira(₦5,000.00) only
On the purpose box type "IJMB Application Form" completes the form.
Email your Receipt and Application Form Transaction ID to ijmb@fudutsinma.edu.ng
Returns to the portal (http//ijmb.fudutsinma.edu.ng/application) after forty eight (48) hours and enter your Application Form Number and email address to continue your Application
Complete and Submit the full Application Form with Accurate data
Eligibility:
For IJMB studies:- A candidate should possess at least five (5) Credit in English, Mathematics and three (3) Subjects combination in any of the following IJMB Courses: (Life/Medical Science, Physical Science/Engineering Technology, Social Sciences, Environmental Science, Arts, Educations, Agricultural Science, Renewables Resources)
IJMBE SUBJECT COMBINATIONS
Below are the approved IJMB subject combinations