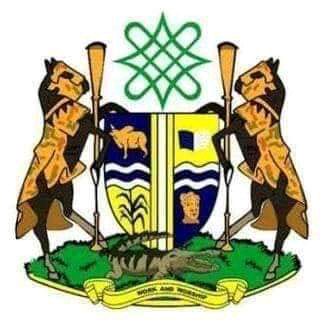 Kaduna Bureau of Statistics (KDBS) is the custodian of all activities that relate to official statistics in Kaduna State ranging from data collation, collection, analysis, interpretation, researches, and coordination of statistical activities, which will aid policy formulation, development planning and evaluation of accomplishment.
Kaduna State Bureau of Statistics Address: No. 16 Muhammadu Buhari Way, Ungwan Rimi, Kaduna, Nigeria.
Website: https://kdbs.ng/
E-recruitment is the practice of using technology and in particular Web-based resources for tasks involved with finding, attracting, assessing, interviewing, and hiring of staff. E-recruitment includes practices carried out by the organization using technology, particularly web-based technology for the purpose of identifying and attracting potential applicants.
Kaduna Bureau of Statistics (KDBS) is inviting applications from suitable and qualified candidates for the post of enumerators adhoc staffs.
Therefore, eligible and interested applicants wishing to take part in the exercise to apply.
Application Requirements
MUST have a minimum of National Certificate in Education (NCE) or National Diploma (ND) or Higher National Diploma (HND) or a Bachelor's Degree in any discipline from a reputable Institution,
Must be below bwtween the age of 18 to 45 years as at the time of application
Must be able to use an Android device.
Must be a resident of Kaduna State.
Must not be suffering from any form of mental or physical Stress.
HOW TO APPLY FOR KDBS ADHOC STAFF RECRUITMENT 2022
All interested and eligible applicants MUST complete an online application form through this link: https://kdbs.ng;
Application Portal will be opened from Monday, —— – Tuesday, —— .
Step 1 – Sign-Up
Register/Sign-Up filling the registration form on www.kdbsjobs.com
Step 2 – Updating Profile/CV
Log-into the portal with your email as username and password as password.
Update your Bio-Data, Upload Passport, Add Academic, Professional & Teaching Qualifications, add Skills and Work Experience
Verify your details before final submission
After final submission, an Application Number will be issued to you.
Print the Acknowledgement/Final Slip
RECRUITMENT PROCESS
Application
Physical Verification & Screen
Interview for Qualified Applicants
Final Shortlist of successful candidates.