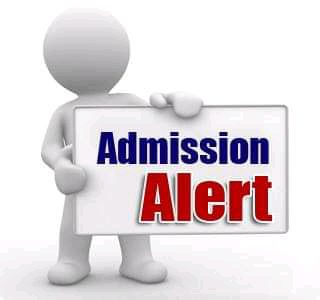 Federal school of statistics moved to Manchok Kaura Local Government in 2012 from Kaduna metropolis where it had been for some years The mandate of the school is to enroll students drawn from the general public and private sectors especially suppliers, users and producers of statistical data. To award professional and post-graduate diplomas in statistics and related courses. To serve as a research centre and bilingual school on statistics and related subjects in the West African sub-region.
The National Board for Technical Education (NBTE) granted the school an interim accreditation in 2014 to award National Diploma in three programs:
1. National Diploma is Statistics
2. National Diploma in Computer Science
3. National Diploma in Business Administration and Management.
The Federal School of Statistics, Manchok, Kaduna State, Nigeria is pleased to inform the general public who are interested in applying for admission in the school, that the form is now available online at www.fssm.edu.ng.
ENTRY REQUIREMENT FOR HND PROGRAMMES:
National Diploma (ND); One year compulsory IT experience
ENTRY REQUIREMENTS FOR ALL ND PROGRAMS ARE:
Five (5) relevant credits including English Language and Mathematics.
PROFESSIONAL DIPLOMA IN HEALTH INFORMATION MANAGEMENTS:
Five (5) relevant credits in Science subjects including English Language and Mathematics. JAMB is not necessary.
HOW TO APPLY
Visit Federal school of statistics Manchok Website @ http://fssmanchock.com/ Or FSSManchok Portal @ http://fssmanchock.com/fs/Applications/admissioninfo.htm
Click 2022/2023 Application and supply your information to generate your Remita Retrieval Number(RRR Number).
Proceed to any bank across Nigeria to make payment at the rate of Four Thousand Five Hundred Naira only (N4,500.00) for National Diploma in Statistics, Computer science, Business Administrations & Management, Professional Diploma in Health Information Management and N8,500 for Higher National Diploma in Statistics, Computer science and Business Administration & Management excluding bank charges through Remita.
Afterward return back to the portal to complete your application, Below are the courses available for National Diploma (ND) Full-Time and Part-time National Diploma (ND PT) in the school.