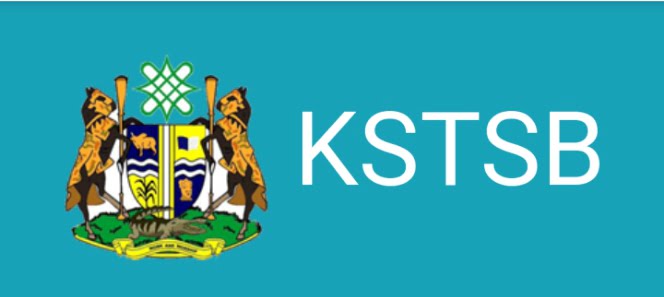 In anticipation of a new job as a secondary school teacher with the Kaduna State Government, Franca had resigned from her appointment in a…
In anticipation of a new job as a secondary school teacher with the Kaduna State Government, Franca had resigned from her appointment in a private school located within the Kaduna metropolis.
She received a letter of offer of provisional appointment on July 19, 2021, but up till now, she and over 7,000 others are yet to be posted.
 With the new appointment letter, she believed life would be better as she would have a more stable job with a more robust and consistent salary, compared to what she earned monthly in the private school.
Franca said she joined other recruited teachers for the documentation and induction process and even opened a new salary account as requested by their new employer.
"Honestly, I was very happy when I received the appointment letter as a secondary school teacher with the state government last year. I quickly resigned from the private school where I was working to take up the new job," she said.  
Daily Trust Saturday recalls that in January 2019, 62,000 applicants had sat for an aptitude test, in which 14,000 were later screened as prospective teachers by the Kaduna State Teachers Service Board (KSTSB). It was out of this number that 7,600 were eventually recruited.
Nine months after being given pension numbers as civil servants, the newly recruited teachers said they were yet to be posted to any school to commence work, even as they eagerly hope to offer their contributions towards the development and repositioning of the educational sector in the state.
Franca said other newly recruited teachers like her resigned from where they were hitherto working to take up the new teaching job with the state government, lamenting that their future hangs in the air. She said she was forced to go to another private school to teach pending when the ministry of education would post her.
"We were happy that we got this job, but our joy is now fading away because it is almost a year without postings and salaries. Life has been difficult." Franca said.
Another newly recruited teacher who identified himself as Abu Hanifa also said he was forced to apply for another teaching job in a private school.
"We felt cheated because many of us resigned from our previous jobs. For more than nine months now, there has not been any positive news from the ministry and the teachers' service board. 
"As teachers, we have to go to different private schools to earn a living since the government job is not yet ready," he said, adding that he advises his colleagues to find alternative jobs pending when the postings would be released.
Another newly recruited teacher, who simply identified himself as Yomi, said there was a lack of communication between the ministry and the new teachers, a situation she said was worrisome.
"There's no communication from them (teachers service board). All we heard was that they didn't want to post us to our places of assignment because there was no money to pay salaries," he said.
He said one of the terms of the appointment was that no one would have two jobs at a time; which was why most of them resigned from their previous appointments.
"Because of this, many of those working in private schools resigned. Many others resigned from other states and moved to Kaduna, but they are now stranded as they are yet to be posted," he said.
A staff of Government Day Secondary School Kakuri who craved anonymity told Daily Trust Saturday that there are inadequate teachers in the school despite the student population.
According to him, there are about 30 classes with most of them having close to100 students and lamented that the few teachers are mostly exhausted which affects effective teaching; hence the need for the state government to fast track the posting of the newly recruited teachers.
"As we speak, I think we only have two English teachers in the whole school. There is just one IRS and Hausa teachers and they take all the classes from JSS1 to JSS3 with each class having not less than 100 students," he said.
He said due to the shortage of teachers in the school, students are mostly out of control in classes with most of them often leaving the school environment at will.
Delay in posting teachers dangerous – PTA  
The national president of the Parents-Teachers Association of Nigeria and the chairman of the association in Kaduna State, Muhammad Danjuma, described the delay in posting the newly recruited teachers as dangerous to education in the state.
He wondered why the new teachers were not yet posted several months after recruitment, taking into consideration that the state still battles with inadequate teachers in its public schools.
"The delay in their posting is worrisome and can affect the educational sector because, as it is now, there are over 400 secondary schools across the state, based on our findings. Most of these schools need these teachers because presently, there is a shortage of teachers in public schools and parents are concerned about the future of the children in such schools," he said.
Danjuma also said the newly recruited teachers had gone through a rigorous screening exercise before they were employed and wondered why the state government had failed to deploy them to schools.
When Daily Trust Saturday visited the Kaduna State Teachers Service Board for reactions to the situation, our correspondent was told that the chairman, Adamu Makadi, was in a meeting, and was subsequently directed to the Ministry of Education.  
At the ministry, the Commissioner for Education, Halima Lawal, was said to be in a meeting. Calls and text messages sent to her on the issue were not responded to at the time of filing this report.