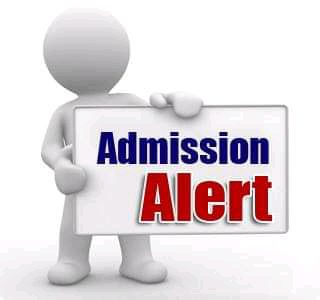 Anambra State College of Health Technology Obosi Admission Form 2022/2023:This is to inform the General Public that the Management of Anambra State College of Health Technology, Obosi has officially announced the sale of its 2022/2023 Admission Form for its concerned Aspirants.
ASCOHT 2022/2023 ADMISSION SALES OF FORMS COMMENCES ON: Tuesday, 2nd March.
COURSES IN SCHOOL OF HEALTH OBOSI, ANAMBARA STATE:
ASCOHT COURSES ADMISSIBLE THROUGH JAMB EXAMINATION
 Environmental Healtn lechnology (EHT ND Programme)
Health Information Management (HIM- ND Programme)
NOTE: All Candidates seeking admission for the FIRST SET OF Courses and who should take JAMB are to purchase their JAMB forms and makes the Institution their first choice.
COURSES ADMISSIBLE THROUGH COLLEGE ENTRANCE EXAMINATION
Community Health Extension Workers (CHEW-Diploma).
Junior Community Health Extension Workers (JCHEW-Certificate).
Pharmacy Technicians' Course (Pharm Tech-Certificate).
Environmental Health Technicians (EVT-Certificate).
Medical Laboratory Technicians' Course (MLT-Certificate).
Medical X-Ray Technician/Medical Image Processing Technical Program (MIPT).
HOW TO PURCHASE ASCOHT APPLICATION FORM 2022/2023:
STEP 1: Go to ASCOHT portal @   www.ascoht.edu.ng. click on ADMISSION, complete the PURCHASE APPLICATION FORM menu and proceed to PAYMENT On paystack.
STEP 2: On completion of payment on PAYSTACK, a receipt will be generated with a reference number.
STEP 3: Go back to main menu and select APPLICATION FORM, then fill and submit
NOTE: THE COST OF THE FORM IS 7,600
ADMISSION SALES OF FORMS CLOSING DATE: Closes on Mon. 1st August, 2022.
ASCOHT DATE OF ENTRANCE EXAMINATION 2022
1. Tuesday 2nd August, 2022 – Community Health
2. Wednesday 3rd August, 2022
JCHEW
Pharm Tech.
EVT
MLT
Medical X-ray Technician/Medical Image Processing Technician Program (MIPT)
For Further Enquiries Please Contact: 08138187100, 07083602175
SIGNED:
OKECHUKWU P.NWOBI FIPMD [IP] Ag.Registrar