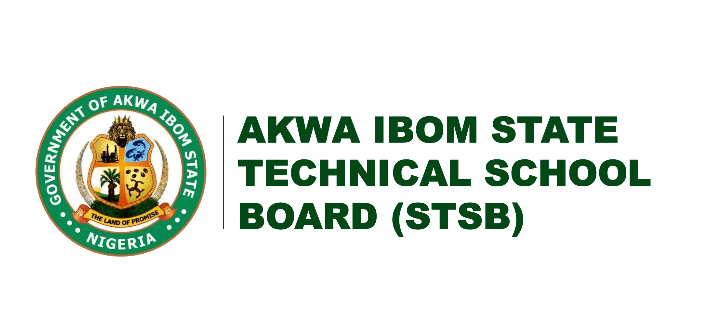 Applications are invited from suitably qualified candidates for Teaching and Supportive staff Employment in the Akwa Ibom State Technical Schools Board.
READ ALSO: Akwa Ibom State Technical Schools Board (STSB) List (PDF) of Shortlisted Candidates for CBT Exams 2022
1. TEACHING STAFF SUBJECTS & AREAS
Information Communication Technology
Electrical Installation and Maintenance
Painting and Decoration
Fabrication and Welding
Catering craft
Introduction to building construction
Carpentry and Joinery
Plumbing and pipe-fitting
General Woodwork
Building/Engineering drawing
Motor Vehicle and Mechanic work
Refrigerator and Air-conditioning
Mechanic Engineering craft
Basic Technology
Civil/Moral education
Electrical works
Blocklaying and concreting
Furniture making
Computer craft
Marine engineering.
2. WORKSHOP SUPPORTING STAFF
Motor Vehicle
Electrical Installation
Fabrication and Welding
Mechanical Engineering Work
Electronics Work
Air Condition and Refrigerator
Blocklaying and concreting
Carpentry and Joinery
Furniture making
Plumbing and pipe-fitting
Computer craft practice
Catering Craft
Painting and Decoration
Qualifications for the Recruitment
NOTICE 1:
Applicants must possess the following qualifications:
Trade Test I, II, & III, National Diploma (ND), Higher National Diploma (HND), Bachelor in Education (B.Ed), Bachelor in Engineering (B.Engr), Bachelor of Science (B.Sc).
A minimum pass grade of Second Class Lower (2/2) is required.
However, a second class upper division (2/1) and a First class will be an additional advantage.
Candidate must have completed or been exempted from the NYSC scheme.
NOTICE 2:
Failure to complete this form accurately may lead to disqualification.
NOTICE 3:
It is an offence under the criminal code acts for any person to give information which he/she knows or believes to be false. Anyone who does so is liable to imprisonment or conviction for one year.
Any applicant who does any act for the purpose of influencing the Board, whether directly or through any agent will be disqualified for consideration for any post in the State Technical Schools Board.
NOTICE 4:
Applicants who have already purposed in their minds to teach in schools in the state capital or in a particular school in a particular Local Government Area need not apply. This is because teachers to be recruited will only be posted to areas of need.
Applicants who have successfully filled the online application form, uploaded their certificates and other necessary documents and are shortlisted would be required to take and pass a written examination.
Successful applicants in the examination shall be invited for an oral interview.
How to Apply for STSB Job Recruitment 2022
Application forms should be filled and submitted online via Akwa Ibom State Technical Schools Board (STSB) website; https://stsb.ak.gov.ng/
OR
Akwa Ibom State Technical Schools Board  Portal;
https://stsb.ak.gov.ng/portal/
NOTE:

 You are to print out your registration code/registration slip which is given to you at the end of this application.
Date of Submission of Application
Filling and submission of forms begins on Tuesday 22nd February 2022.
Akwa Ibom STSB 2022 Application Closing Date
All applications shall be submitted before Monday 28th February, 2022.
NOTE: Only shortlisted candidates would be invited for the examination.
Date and Venue for Examination
Date:The examination will hold on Saturday 26th March 2022.
Time: 10 am.
Venue: The venue of the exams shall be published at the Board for the interest of the shortlisted candidates.
Shortlisted candidates are to arrive before 10 am with their writing materials as well as COVID-19 compliance.