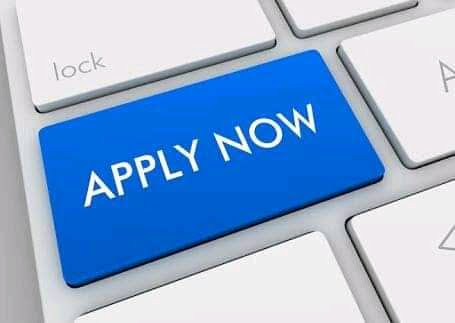 Bank Recruitment 2021 in Nigeria:At Sterling Bank, our customers are our number one priority and we value their feedback and ideas. We've made sure there are plenty of ways to stay in touch. Sterling Bank Plc "Your one-customer bank" is a full service national commercial bank in Nigeria. In over 50 years of operations, Sterling Bank (formerly NAL Bank) has evolved from the nation's pre-eminent investment banking institution to a fully-fledged commercial bank; and completed a merger with 4 other banks – Indo-Nigeria Merchant Bank, Magnum Trust Bank, NBM Bank and Trust Bank of Africa – as part of the 2006 consolidation of the Nigerian banking industry.
Job Title: Sterling Graduate Trainee Program – 2022
Job Type: Full Time
Location: Nigeria
Specialization: Banking/Finnace/Insurance
Job Summary
The Graduate Trainee Program is a starting point for an exciting career at Sterling Bank. It is a unique opportunity for talents who are ready to live out their passion and demonstrate leadership potential. At Sterling Bank, you will explore a world of opportunities and see how the Graduate Trainee Program can enhance your career and position you for impact.
Job Description
Are you driven, creative and a problem solver?  What do you think about making a career of your passion at the best place to work in Nigeria?
The Sterling Graduate Trainee Program is just perfect for you!
Job Experience/Requirements
Minimum of Second-Class Lower Graduates from a recognized University
Applicants must have completed NYSC
Applicants must not be older than 26 years of age at the time of application
Innovative
Passionate
Adaptable
Agile
Digitally Savvy
Great Communications Skills
Growth Mindset
Takes Responsibility & Ownership
Team-Spirit
Integrity
Application
Only suitable candidates will be shortlisted and contacted.
• We are an Equal Opportunity Employer and do not discriminate in our selection and employment practices based on race, colour, religion, gender, nationality, political affiliation, marital status or disability
• All applications must be submitted via the provided application medium and during the respective application period. (We do not accept applications by email.)
• Multiple applications may lead to disqualification
Selection Process
Step 1: Computer-Based Test
Step 2: Pre-Assessment Center & Documentation
Step 3: Assessment Center
Step 4: Final Interview
Step 5: Foundation School
How to Apply
Submission of applications is through Sterling Bank Career portal below;
https://talent.sterling.ng/job/view/824
or
https://sterling.ng/graduate-trainee/
Application Closing Date:
26th November, 2021