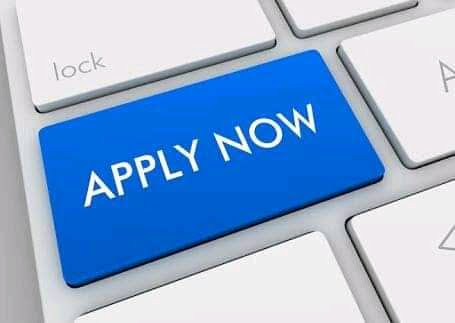 US Census 2021 Job Application
Job Title: Field Representative, GG-0303-04/05-Census-EXT
Open & closing dates
01/01/2021 to 12/31/2021
Service
Excepted
Pay scale & grade
GG 04 – 05
Census Field Representative Salary
Salary
$12.57 to $25.66 per hour
Appointment type
Temporary – This is a time-limited appointment with a Not to Exceed (NTE) 1-year. This position may be extended at the managers discretion.. At any time, you may be extended, released or converted to a permanent appointment.
Work schedule
Multiple Schedules – This position has a mixed-tour work schedule. A mixed-tour work schedule provides for periods of full-time, part-time, and/or intermittent work to accommodate fluctuating workloads. You must sign an agreement prior to appointment.
LOCATION
Location Negotiable After Selection, United States
Conditions of Employment
Conditions of Employment:
1) Must be willing to work days, evenings, and weekends.
2) Must have use of an automobile, valid driver's license.
3) Must be willing to travel overnight for work assignments, training, etc.
4) Physical Demands:  Incumbent must have good hearing and the ability to read small print found on survey forms.  Incumbent must be in good physical condition to drive, walk, stand, and climb stairs for extended periods.  Incumbent is occasionally required to lift boxes of survey materials weighing up to 50 pounds.
Selective Factor: In limited areas, this position may have a language requirement. Indicate clearly on your application/resume the language(s) that you speak, read, and write fluently. Bilingual applicants are encouraged to apply.
Qualifications
Grade 4: Applicants qualify for the grade 4 position based on their completion of the BC-172, Assessment.
Grade 5: Field Representatives may be promoted to the Grade 5 without competition after one year at the Grade 4 position BUT not until they have worked 2080 hours. Performance must be at the fully successful level.
Additional information
Must be a U.S. citizen
Must be 18 years of age or older.
You must pass a background investigation.
You will be required to complete a Declaration for Federal Employment (OF-306) to determine your suitability for Federal employment and to authorize a background investigation. You will also be REQUIRED TO SIGN AND CERTIFY THE ACCURACY OF ALL THE INFORMATION IN YOUR APPLICATION. If you make a false statement in any part of your application, you may not be hired; or you may be fired after you begin work; or you may be fined or jailed.
Veterans' Preference – Applicants claiming 10-point Veterans' preference MUST submit the SF-15. Application for 10-Point Veterans' Preference, with the required proof (i.e., statement from the Department of Veterans Affairs) and the latest copy of the DD-214, Certificate of Release or Discharge from the Active Duty. Applicants claiming 10-point preference who do not submit the required documentation will receive 5-point Veterans' preference. Applicants claiming 5-point Veterans' preference must submit a DD-214 to receive preference.
If selected, male applicants born after 12/31/59 must confirm their selective service registration status. Certification forms are available at most Federal agency personnel offices or from the U.S. Office of Personnel Management.
Employees who receive a Voluntary Separation Incentive Payment (VSIP) or "buyout" and subsequently return to a position in Federal agencies, whether by re-employment or contracts for personal services are obligated to repay the full amount of the buyout to the agency that paid it within a specified time period.
This position may require lifting up to 30 pounds of survey materials or laptops.
Trial Period – Applicants selected for this position are required to serve a trial period. The trial period is one year of continuous service for preference eligible candidates and two years of continuous service for non-preference eligible candidates in the same or similar position. During this trial period, candidates may be removed from this position for poor performance and will not have appeal rights to the Merit Systems Protection Board (MSPB).
Disabled Veterans or any other applicants eligible for non-competitive appointments should specify their special eligibility on the application. Individuals with a disability may request reasonable accommodations by calling the Los Angeles Regional Office at 1-800-992-3529.
Physical Demands:  Incumbent must have good hearing and the ability to read small print found on survey forms.  Incumbent must be in good physical condition to drive, walk, stand, and climb stairs for extended periods.
Fair & transparent
The Federal hiring process is setup to be fair and transparent. Please read the following guidance
Equal Employment Opportunity Policy
The U.S. Department of Commerce is an Equal Employment Opportunity Employer
All qualified applicants will be considered regardless of age, race, color, sex, creed, national origin, lawful political affiliation, disability, marital status, affiliation with an employee organization, sexual orientation, or other non-merit factor.
Reasonable Accommodation Policy
This agency provides reasonable accommodations to applicants with disabilities. If you need a reasonable accommodation for any part of the application and hiring process, please notify the Agency at 1-800-424-6974, Extension 53959. The decision of granting reasonable accommodations will be made on a case-by-case basis.
How You Will Be Evaluated
You will be evaluated for this job based on how well you meet the qualifications above.
Applicants must complete and submit a 33 question Assessment (BC-172). Eligible applicants will be ranked based on their assessment score plus any Veterans' preference entitlements. All applications and assessment scores will remain active for two years. After two years, unselected applicants will be required to complete a new application and assessment to be considered for future positions.
Background check and security clearance: Yes
HOW TO APPLY:
To apply visit US government Job portal below;
https://www.usajobs.gov/GetJob/ViewDetails/588187600#overview