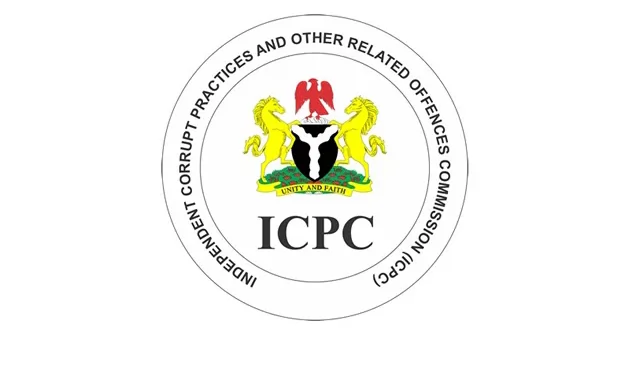 LATEST NEWS ON ICPC JOB RECRUITMENT INTERVIEW 2021: Following the first and second stage of ICPC job Recruitment online test, successful candidates with the under listed e-mail addresses should come to the Commission's Headquarters for interview on the designated dates below:
Successlful candidates should also kindly check their email accounts as email invite for the the interview have been sent to them.
Fill the online form contain in the email and submit before the deadline day stated in the mail.
Below is sample of interview notification email sent to a successful candidate.
CLICK BELOW TO CHECK THE ICPC LIST OF SHORTLISTED CANDIDATE'S NAMES AND EMAIL FOR INTERVIEW
ICPC Recruitment Portal: http://www.icpc.gov.ng/public-notice/
Interview Date: 14/09/2021
ndibrahim07@yahoo.com
adeboyeolanrewaju75@gmail.com
samsonaduta@gmail.com
reubenaduta@gmail.com
hassanahmad8855@gmail.com
zeezah2213@gmail.com
akinwotu.evelyn@yahoo.com
akinwotu.anthony@yahoo.com
sulaimanaliyurufai@gmail.com
aliyuabubakar2015@gmail.com
alhusseen007@gmail.com
umarbk13@gmail.com
appdickson@gmail.com
nwamakablessing2@gmail.com
olatunjitemitope3@gmail.com
gsamaritan50@gmail.com
aminubakoji90@gmail.com
bulusemmanuel9@gmail.com
gladysnwanneka@yahoo.com
lawal_halima@yahoo.com
atazee44@gmail.com
barrjpdukut@yahoo.com
chigozieoshimiri@gmail.com
eegodigwe@gmail.com
isahyemmanuel@gmail.com
odibafaruna@gmail.com
tosineknow83@gmail.com
hamisuagambo@gmail.com
auwal4madrid@gmail.com
danito4life84@gmail.com
omaleruthibe@yahoo.com
aminatibrahim2018@gmail.com
idiosocial@gmail.com
justinaifyobe@yahoo.com
musaisamohammed18@gmail.com
isahfahad20@gmail.com
jamesemmanuel630@gmail.com
estherjamu86@gmail.com
kabiruahmad71@gmail.com
kamalisah01@gmail.com
baliyukangiwa@gmail.com
armahkirfi@gmail.com
benkwasu@gmail.com
roseinnocent78@yahoo.com
innomacaulay@gmail.com
Abdullahimohammed03@gmail.com
rilwanumuazu86@gmail.com
aminutsafe@gmail.com
mawiemamman@gmail.com
muttakamuhammad@gmail.com
adamumunkaila200@gmail.com
aminumusamohammed@gmail.com
umarmusa275@gmail.com
alidungus20@gmail.com
PRETTYRACHEL70@YAHOO.COM
musayau888@gmail.com
sagiryakubu81@gmail.com
yusufnuruddeen19@yahoo.com
mechenwodo200@gmail.com
okeziechimaobi@gmail.com
felicious680@gmail.com
martins3591@gmail.com
muscovite4real@yahoo.com
euniceflab@yahoo.com
onahjoychinyere@gmail.com
tessyonee@gmail.com
onuorahviviang@gmail.com
kosybuchi@gmail.com
chizobadeborah@gmail.com
eberechukwuemelda@gmail.com
stellaosuagwu013@gmail.com
mustaphaisahpapa@gmail.com
jafarsabitu@gmail.com
babashehu1999@gmail.com
albashari86@gmail.com
Interview Date: 15/09/2021
ifeokoosi@gmail.com
Wodak2@yahoo.com
Jenniferogoo23@gmail.com
onyemaezike@gmail.com
Karexdizzy4real@ymail.com
anthoniaasapue@ gmail.com
Jabirkr7@gmail.com
Jibrilnura81@gmail.com
aesajda@gmail.com
Abdullahi.aliyu@aun.edu.ng
Yahayau288@gmail.com
Marzuqaliyu1@gmail.com
Nadama4all@gmail.com
Ahmadumar28@yahoo.com
hopewobo@gmail.com
talk2omamusakatugba@yahoo.com
mkgoda@gmail.com
Nuruddeen64@gmail.com
Kudiratbello3006@gmail.com
adaubani@yahoo.com
adeniyiadewara@gmail.com
Abubakar.adamu5@gmail.com
maryifarajimi@gmail.com
nuhuyt@gmail.com
Nafiugobir42@gmail.com
dayeabbas@yahoo.com
Oajala24@gmail.com
shekwojay@yahoo.com
chukwufavournnenaya@gmail.com
seanowas@yahoo.com
danolubenjamin@gmail.com
gizzimo25@yahoo.com/aghoghoagbahor@icloud.com
Onoolapo.abodunde@gmail.com
noisaahonsi@gmail.com
amojo.olalekan@ yahoo.com
ntabubakar@gmail.com
aboyejisheriff99@gmail.com"
Yahyaadamuabdulkadir1@gmail.com
Salehhussaini05@gmail.com
Saniayusufari047@gmail.com
Abdul22dus2yahoo.com
abbasharunaabdllahi@gmail.com
ovie4fpotaxclub@gmail.com
oyibugodstime@gmail.com
nathovabor@gmail.com
shadrachdvd@gmail.com
Wasinda1990@gmail.com
badamasiyusf1@gmail.com
ojakanms@yahoo.com, joerichie1972@gmail.com
Stunts37@gmail.com
attorneyamaka@gmail.com
shemukoko@yahoo.com/ fatimanuhukoko@gmail.com
ambursa69@gmail.com
jimados91@gmail.com
terungwazawua@ gmail.com
tehinsekorede@gmail.com
turakimiswar@gmail.com
maliyuamini@09gmail.com
yemitokanlawal@yahoo.com
basheershettima@gmail.com
Francisememekas29@gmail.com
salmaummi@rocketmail.com
khalidsulaimanhakimi@gmail.com
jameseokoduwa@gmail.com
imamkamrof@gmail.com
ndarabiawall@gmail.com
kalmurtala@gmail.com
ahmedtabdulkadir@yahoo.com
bellokaraye@gmail.com
teeadejumoke@yahoo.com
Maryamkafila11@gmail.com
rashidahjibrin@gmail.com
abubakaraminu111@gmail.com
Muhammedabdulkadirbabangida@gmail.com
abbaisawaziri@gmail.com
ribahahmed@gmail.com
"elyusifaliyu@gmail.com
busolabode@gmail.com
Umar4isah@yahoo. com
Interview Date: 16/09/2021
muntakasalehisah@gmail.com
musasaleh482@gmail.com
tasiusani8@gmail.com
sirgolden000@gmail.com
daudashehu979@gmail.com
abubakarshuaibu85@gmail.com
seyiesther19@gmail.com
msanitoro@gmail.com
ndyzealworks@gmail.com
simon.ufada@yahoo.com
endurance314@gmail.com
ritachiugwu@yahoo.com
ekenedilichukwus@gmail.com
ibrahumar2011@gmail.com
abdulkarimumarhakimee@gmail.com
mohammadu91@gmail.com
ahmedfaizuumar@yahoo.com
unanefaith11@gmail.com
jubreelusman@gmail.com
real4sur21@gmail.com
muhammaduyau001@gmail.com
kerimusman7@gmail.com
ibromonio@gmail.com
anasdanmadai@gmail.com
wazimass@gmail.com
abbaisawaziri@gmail.com
umarsuleimanwunti@gmail.com
musay824@gmail.com
zubairrakiya@gmail.com
zubairmusa5@gmail.com
balacomfort999@gmail.com
zhikman90@gmail.com
Ahmadbimajnr@gmail.com
offiongedidiong@gmail.com
iykedazugwus@gmail.com
Olabisifamoyegun@gmail.com
auwalsulaiman12@gmail.com
kamopejimoh@yahoo.com
omachoko1104@gmail.com
hussainiklargema@gmail.com
auduamaina@gmail.com
nur4u@yahoo.com
talktonurasuleimanbarau@gmail.com
ozorogechukwu119@gmail.com
kabirutaiwo08082@gmail.com
coolioworldwide0001@yahoo.com
abdullahitijjani@gmail.com
olowupauluche@gmail.com
johnsonzanga2@gmail.com
bukar2018@gmail.com
musbahusman7@gmail.com
yacsabdul@gmail.com
theophilusyisazhiri@gmail.com
hamisuabdulkareem440@gmail.com
abdullahiamb2020@gmail.com
salihuabdulrasheed98@gmail.com
abdulsemiyubashir@gmail.com
Orisuniyeibukun@gmail.com
abubakarahmedsaid6735@gmail.com
waziribabagana996@gmail.com
princeoyins@gmail.com
akabaprosper2016@gmail.com
mohammedgremazanna@gmail.com
hasmed4417@gmail.com
mairohassan15@gmail.com
phateemahzannah@gmail.com
salehgumel2015@gmail.com
bamusaramsey@gmail.com
adamuahmadmusa@gmail.com
mogkevo@yahoo.com
mshelizah520@gmail.com
bilkisusaleh436@gmail.com
ahmedsule750@gmail.com
kwajiwabbas@gmail.com
abiso2015@gmail.com