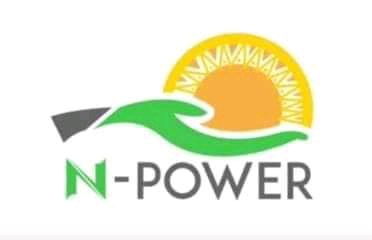 Latest Npower News Today: Following the commencement of deployment of Npower Batch C Stream 1 beneficiaries to their PPAs and Npower Batch C deployment status. Many of them found it difficult to locate the names of their posting center or place of primary assignment as the postings by Npower handlers was not based on volunteers residential addresses.
Some are lucky to be posted to areas close to their residential areas, while some are really far from their areas and some have relocated from the states or area they were staying before when applying for the programme. But these issues are given attention by the N-power management as they have provide Re-deployment button in the NASIMS Npower login portal 2021 dashboard of each deployed volunteer were they can apply for re-deployment from their place of primary assignment (PPA) posted.
But before you apply for redeployment one has to look at the situation. Criticall looking at how the management are handling the complains tabled to them, how it takes time before Npower login NASIMS portal support representatives respond to complains and enquiry sent to them one has to be carefull when applying for redeployment.
So we advise beneficiaries to manage their PPAs if the cost of transportation is not much, but if the transport to their PPAs will consume large share of their stipend they can apply for the change of PPA as this programme is created to help unemployed youths.
Below are guidelines on how to apply for  Npower Batch C change of PPA or Re-deployment;
NOTE: This guidelines are outlined by NASIMS portal support representative asked by fellow Npower volunteer concerning the change of PPA or re-deployment.
Kindly follow this steps to apply for Npower Batch C Stream 1 redeployment via Nasims redeployment portal:
1. Print out your deployment/PPA/Acceptance letter from your Nasims npower login
2. Take the Npower deployment letter to your designated PPA and ask for a REJECTION.
NOTE : YOUR REDEPLOYMENT/PPA LETTER IS ALSO YOUR ACCEPTANCE/REJECTION LETTER.
3. Collect the rejected Npower PPA letter and upload it back on your Nasims Npower login deployment portal dashboard.
3. If you have a PPA you will like to be posted to, You are to visit that PPA, acquire an acceptance letter and upload it alongside your rejection letter.
4. However, kindly provide your Full names, Npower ID, Application email address, Phone number, State of deployment, Local Government of PPA, and your PPA.
5. Now, apply for redeplyment by clicking the redeployment button.
6.This process should take 24-48 hours for you to be re-deployed
FOR FURTHER ENQUIRY AND QUESTIONS, CONTACT N-POWER NASIMS PORTAL SUPPORT REPRESENTATIVE AT THIS EMAIL BELOW;